A few days ago, Zoomlion's new vertical replacement E-10 series excavator products held a national tour exhibition in Wuxi in Wuxi, Jiangsu. Since the listing of the E-10 series excavators, the industry has received good reviews. At the site, 21 excavators were successfully pre-sold.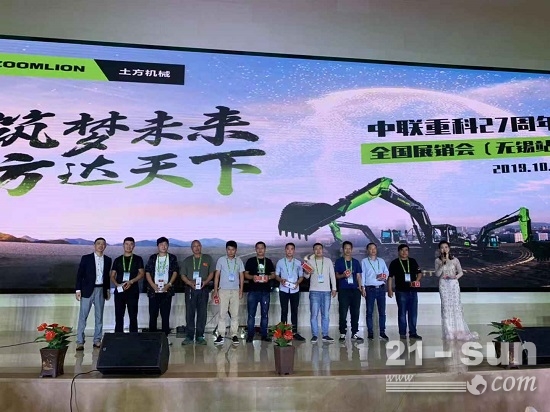 E-10 series excavator products nationwide tour exhibition held in Wuxi

All E-10 products are the focus of this tour exhibition. According to Zoomlion 's E-10 series excavator product manager, "As a masterpiece of Zoomlion 's earthmoving machinery company, E-10 The series excavators have the advantages of high configuration, high efficiency, high intelligence, low fuel consumption, low failures, and low maintenance. "At the same time, the ZE60E-10 and ZE75E-10 were fully considered in the development of the implementation of emissions regulations in the next four and five countries. , Compatible with the four countries and five countries in the overall layout, making the product more continuity and versatility.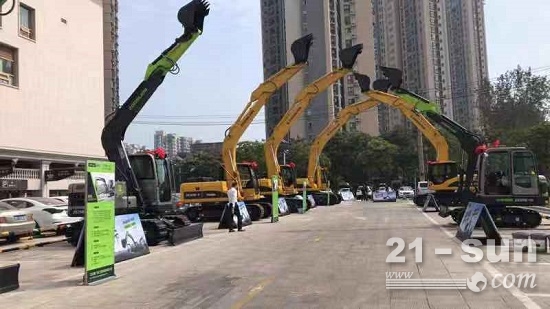 E-10 series products on-site test ride test drive experience

At the event site, the test and test drive links were carefully designed, and customers have experienced on the machine and experienced the powerful performance and charm of the E-10. Many customers said that the new coating design of the E-10 series is particularly eye-catching. The product is very comfortable to operate and is a trustworthy new product. In less than two hours, 21 excavators were successfully pre-sold on site, and the scene was very hot.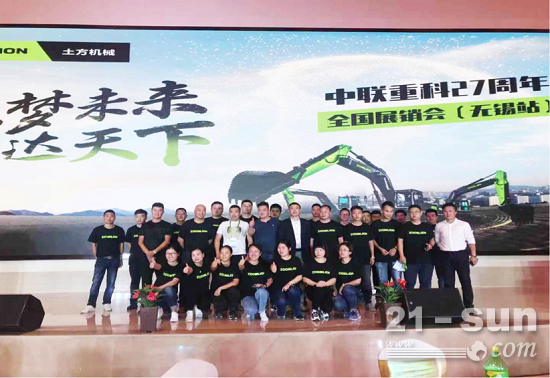 Group photo of E-10 series excavator products nationwide tour exhibition in Wuxi Station

As the founder of high-quality excavators, Zoomlion is one of the earliest domestic companies to introduce advanced technology of bulldozers and excavators from abroad. After 12 years of deep cultivation and tempering, Zoomlion has continuously refined products, upgraded manufacturing, market layout, expanded channels, and improved services. Not only has the basic layout completed the national provincial sales service outlets, but it has formed R & D, production, sales, and after-sales as one The supply chain system, with advanced industrial Internet technology, provides customers with comprehensive, full-process, 24/7 pre-sale and after-sales service and earthmoving solutions.

In the future, Zoomlion's earthmoving machinery will continue to work steadily, innovate in development, take the responsibility of making good products beyond the market, establish a complete product life cycle service system, and strive to provide our customers with better products and More efficient services. (This article comes from Zoomlion)

Related news: Earthmoving Machinery Excavator Zoomlion

Our company provide professional technical service for thermal power plant. We are specialize in comprehensive solution proposal of energy saving transformation for boiler feed water pump in thermal power plant. We also provide coupling overhaul service, pump spare parts, and Coupling Spare Parts for power plants.

It is true that the powr consumption rate of T-BFP is higher to M-BFP, so there is a requirement to transform the M-BFP, in order to decrease the station service power consumption rate:

The methods of transformation include the followings:

1. transform the M-BFP to T-BFP

2. transform the Hydraulic Coupling

3.transform the BFP

4. transform the speed adjusting mode of M-BFP. That means changing from the hydraulic coupling speed to frequency conversion.

And do you know which is the best method? And how to transform?

Please contact us directly if you are interested in this project.




Coupling R15K551.1

Coupling R15K551.1,Professional Coupling R15K551.1,Custom Coupling R15K551.1,Universal Coupling R15K551.1

Shenyang German Machine Hydraulic Transmission Machinery Co., Ltd. , http://www.hcouplingc.com