Intelligent manufacturing of construction machinery


Sany Group has become a smart manufacturing enterprise in the construction machinery industry. As a leader in the machinery manufacturing industry, Sany Group actively cooperates with and vigorously promotes smart manufacturing. It actively explores the new production model of the Internet + industry from the traditional mode of extensive industrial production, uses information technology to upgrade the manufacturing industry, and establishes advanced technologies. Manufacturing and management system, bigger and stronger Chinese manufacturing.

Trinity Mini Excavator


The No.18 plant Sany was built in Changsha is an intelligent manufacturing workshop and a sample of a digital workshop for engineering machinery of the Ministry of Industry and Information Technology. It has multiple assembly lines such as excavating machinery, concrete machinery, road machinery, port machinery, etc. It is the Sany Heavy Industry final assembly shop. In recent years, with the continuous improvement of China's economic level and urbanization level, the labor cost has gradually increased along with the economic development. The development process of "replacement of machinery with manpower" has accelerated significantly, and mechanized construction has become an inevitable choice.


Speeding up urbanization and refinement of engineering construction

China is at an accelerated stage of urbanization. The country strongly supports the development of small and medium-sized cities and characteristic small towns. In addition, planting, aquaculture, etc. are rising, which means that small-scale earthmoving projects such as urban construction, highway maintenance, and farmland water conservancy will become increasingly many.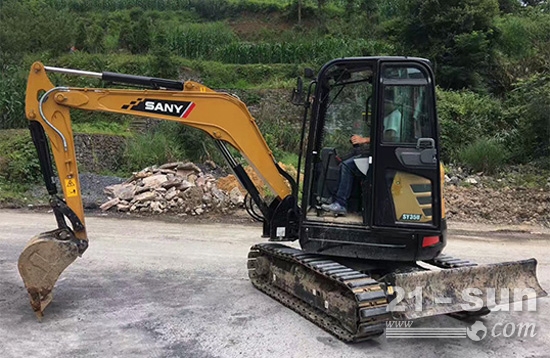 Trinity Mini Excavator


The construction methods of small-scale earth-moving projects have become more and more elaborate, and the construction machinery has gradually changed from being "large-scale demolished and built" to "precisely crafted." People have higher and higher maintenance requirements for municipal maintenance, landscaping, and other tasks. Labor cannot complete these tasks. This provides a vast stage for micro-excavation. From this we can see that the trend of miniaturized earthwork construction must be in the direction of mechanical replacement of labor.


Mechanical substitution of labor, future trends

Trinity micro-digging is the leader of small-scale excavators. Mechanical replacement of labor is the future trend. Whoever wins the opportunity is the winner of the market. As a small-scale earth and stone construction weapon, Sany Micro-dig is very popular in the market. Trinity SY16C/SY35U micro excavation compact, flexible operation, use a wide range of inseparable. At present, these devices are deeply loved by construction units such as urban construction, landscaping, and farmland transformation, and have become the preferred equipment for mechanical replacement.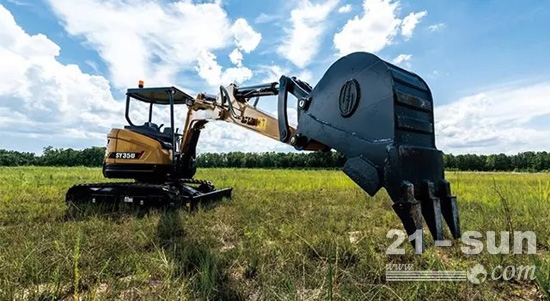 Trinity Mini Excavator


Trinity micro-digging, rapid construction


Mechanical production is not constrained by the intensity of work, and it can withstand loads of tens or even hundreds of centimeters higher than artificial ones, greatly saving labor resources and greatly increasing production efficiency. A tri-level micro-digging, up to 4000 hours in two years of work, both in terms of working hours or work efficiency is second to none in the industry.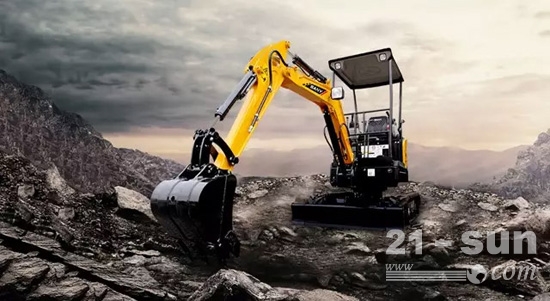 Trinity Mini Excavator


Trinity micro-digging, construction safety


The purchase of the Sany Mini Excavator can be applied in dust, noise, odor, or other confined work spaces. Manual direct operation is dangerous or impossible. The use of SAN micro digging can partially or completely replace people to complete the operation safely, greatly improving the artificial labor conditions and avoiding the occurrence of personal accidents.

Wide range of uses, construction experts


Sanyi's micro-digging is not only for road greening, river dredging and house maintenance, but also easy access to loose land, planting trees, and tree pits in orchard vegetable greenhouses. At the same time, it is also possible to carry out cleaning and handling of waste residue from coal washing plants, paper mills, sugar factories, and pig farms and chicken farms.

Sany micro-digging to remove the cab or driving shed, you can enter the narrow, low-rise building sites such as roadway, basement, corridors, etc., excavation cable trenches, landfill pipelines, crushing operations; configure more than 40 different attachments, easily Deal with all kinds of earthwork conditions. As the leading micro-digging brand in China, Sany Micro-digging has always enjoyed the reputation of being "big and eighteen, not as good as a micro-digging of Sany" and is an ideal equipment to replace labor and liberate the labor force!


The intelligent manufacturing of construction machinery has become a trend in the future for replacing machinery with machinery. Landscaping, road construction, orchard vegetable greenhouses, safe and reliable, rapid construction and wide range of uses, Sany SY16C/SY35U mini excavator has become the first choice for mechanical replacement of labor. (This article is from Trinity)

Related News: Trinity Excavator Smart Manufacturing

Mounted units are two part assemblies: The housing and the bearing insert. There are several housing options that are considered [stock" housings; these are very common in the power transmission industry. Mounted unit inserts come in a variety of styles. The most common are radial ball Bearing Inserts, tapered roller bearing inserts, spherical roller bearing inserts, and plain bearing inserts. Bayview bearing & Supply stocks all common sizes in our Egg Harbor City warehouse.
Ball Bearing Mounted Units – Ball bearing mounted units are the most common unit in the industrial market. Ball bearing mounted units utilize a ball bearing insert and can be purchased as greaseable or sealed for life.
Tapered Roller Bearing Mounted Units – Tapered roller bearing mounted units, or Type E bearings, are a mounted unit that utilizes a tapered roller bearing cartridge insert. Type E bearings offer a higher load and speed ratings than ball Bearing Units .
Spherical Roller Bearing Mounted Units - Spherical roller bearing mounted units is another type of housed bearing. Spherical roller units offer the highest load ratings available and can adjust to misalignment.
Plain Bearing Units- Plain bearing units are the original mounted units. Plain Bearings can be made of 660 Bronze, wood, or lead. These units have high load and temperature ratings, but cannot run at a high RPM.


Mounted Units And Inserts,Bearing Mounted Units,Bearing Inserts,Mounted Bearing Units

Ningbo Ritbearing Imp & Exp Co.,Ltd. , https://www.nbbearing.de