Model NO.: 111115107 BKHD
Material: Aluminum
Automatic: Automatic
Condition: New
Payment: 30% Prepayment, 70% Effected Before Shipment
Selling Piont: Factory Supplier with Attractive Price
Part No.: 111115107 Bkhd
Quality: Standard
Trademark: XYTOSAN
Specification: STD/OEM/ODM
HS Code: 8413303000
Type: Oil Pump
Certification: ISO
Standard: Standard
Delivery Time: 20--60days
Guaranty Period: 1--2years
Suit for: V.W /Passat1.8t/20V
Extra Service: Free Simple Laser Mark
Production: Oil Pump
Transport Package: Neutral/Requirement Packing
Origin: Anhui China
Oil Pump for V.W. Cabrio/A6 Avant / Wagon OEM 111115107 BKHD Engine pump

Specifications:
Apply for
V.W Â  Â  Â  Â  Â  Â  Â  Â  Â  Â  Â  Â  Â  Â  Â  Â  Â  Â  Â  Â Â 
 OEM No.
111115107 BKHD
         Size
  Normal standard
Warranty
  6 months
Packing standard
   1. Neutral packing    
    2. Customized Packing
Delivery
25 days after receiving the advance payment
Port
shanghai or ningbo
Panyment term
T/T, western union

Advantages

 1. Competitive price, best and satisfied price.
  2. Meet or exceed OE specifications in form, fit and function.
  3. Delivery in time, 100% delivery in time.
  4. Professional service with many years exporting experience.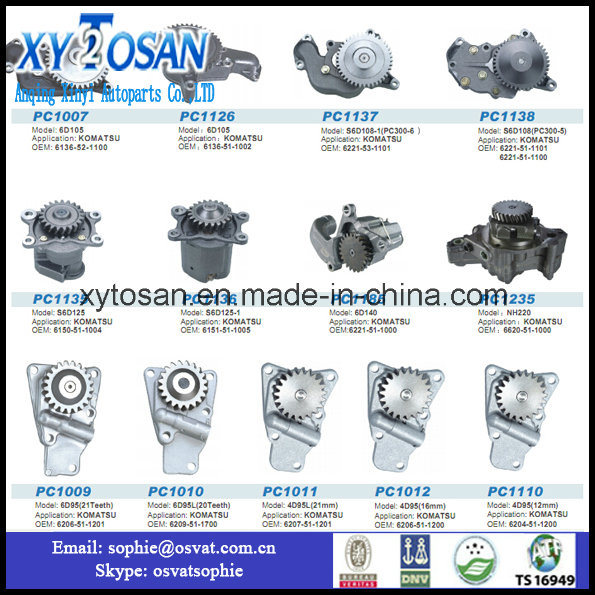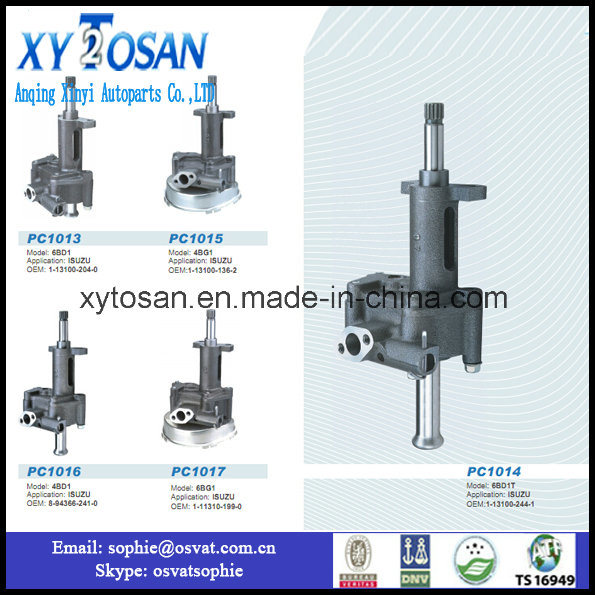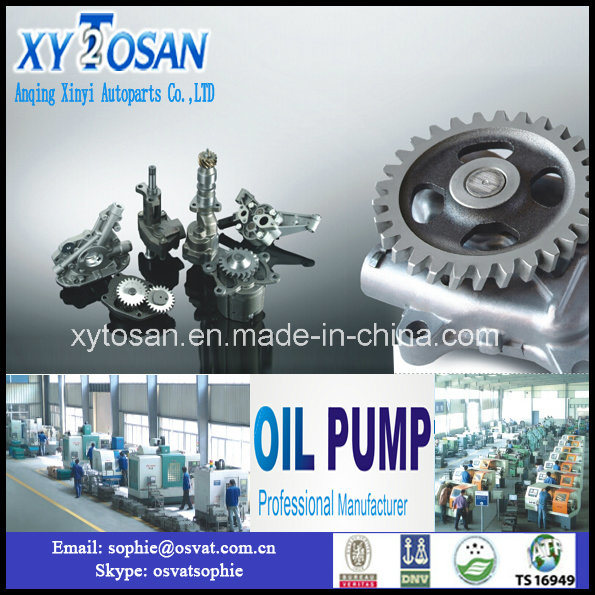 PRODUCT DETAILS:

1) Material: aluminum alloy, casting iron;

2) The characteristics: simple structure, small volume, light weight, large amount of oil, smooth operation, low noise, good high speed performance;

3) The role of oil pump in the lubricating system: oil pump function is to increase the oil to a certain pressure, forcing delivery to various activity's engine parts;

4) Oil pump structure can be divided into two categories, gear type and rotor type.

Gear oil pump is divided into inner gear and an external gear type, generally the latter is called a gear oil pump;

5) The gear oil pump: simple structure, convenient processing, reliable operation, long service life and pump oil pressure is high.

Widely used rotor pump: rotor complex shape, multi-purpose powder metallurgy, and this kind of pump has the advantages of gear pump also, but compact structure, small volume.

Our oil pump(auto OIL pump,auto pump) is very popular in the world market by its O.E.M quality. And we have all models of FUEL Pump suitable for all cars, such as these cars of TOYOTA, NISSAN, MITSUBISHI, HONDA, SUZUKI, DAIHATSU, ISUZU, MAZDA, FORD, BUICK, CHEVY, PEUGEOT, DAEWOO, KIA, RENAULT, CITROEN, VOLKSWAGEN, MERCEDES-BENZ, BMW, AUDI, VOLVO, OPEL, HYUNDAI, SKOKA, LADA, FIAT, ALFA AND ETC.

Service:

1). New products can be developed upon customers' sample or drawing;

2). Samples can be sent for customers to check the quality before ordering(if we have them in stock);

3). Making laser logo upon customers' needs;

4). Our factory can provide OEM service;

5). We can offer various of oil & fuel pump,such as:BENZ,BUICK,CATEPILLAR,

      CUMMINS,DAEWOO,FIAT,FORD,HINO,HONDA,ISUZU,KIA,KOMATSU,LADA,

      MITSUBISHI,NISSAN,PERKINS,PEUGEOT,SUZUKI,TOYOTA,VOLVO,etc.

6). Other engine parts: engine valve, valve guide, cylinder head,complete cylinder 

      head,crankshaft,camshaft,connecting rod,valve tappet,rock arm,rock arm     

      assembly and so on...
| | | | |
| --- | --- | --- | --- |
| XY1103 | 21R | TOYOTA | 15100-35020 |
| XY1227-1 | 22R | TOYOTA | 15100-35020 |
| XY1243 | 2A/3A/4A | TOYOTA | 15100-15020/15100-19015 |
| XY1223 | 9D09/3F | TOYOTA | 15100-97401 |
| XY1202 | Â  | KIA | 21310-22010 |
| XY1092 | 2108 | LADA | 21080-1011010-00 |
| XY1093 | 2112 | LADA | 21120-1011010-00 |
| XY1132 | U448 | KIA | 21310-32054 |
| XY1130 | K30FÂ PRIDE | KIA | 0K30F-14-100/0K30F-14-100C/D |
| XY1124 | Â  | KIA | OKO13-14-100 |
| XY1201 | Â  | KIA | 21310-26010 |
| XY1216 | Â  | BUICK | 10413953 |
| XY1217 | 2.0L | BUICK | 90411567 |
| XY1218 | 1.8 | GM | Â  |
| XY1219 | 1.6 | GM | 96350159\96386934 |
| XY1204 | Â  | HYUNDAI | 21310-23002 |
| XY1090 | S-89 | DAEWOO/HYUNDAI | 15100-87111/15100-87104 |
| XY1091 | M-2 | DAEWOO | 21310-02500 |
| XY1239 | M-1 | HYUNDAI | 21310-02500 |
| XY1203 | Â  | HYUNDAI | 21310-22003 |
| XY1205 | Â  | HONDA | 13500-PTO-AOO |
| XY1206 | Â  | HONDA | 15100-PAA-A01 |
| XY1208 | 307 | PEUGEOT | Â  |
| XY1209 | 206 | PEUGEOT | 1001.87 |
| XY1210 | 405 | PEUGEOT | 1001.69 |
| XY1069 | LJ-80 | SUZUKI | 16100-73001/02/03 |
| XY1232 | G10/G13 | SUZUKI | 16100-82811/16100-82822 |
| XY1242 | SJ413 | SUZUKI | 16100-60813/16100-60811 |
| XY1221 | Â  | DAEWOO | 90412744/90541505 |
| XY1233 | 70B | DAEWOO | 16100-70810-000/94580158 |
| XY1070 | HIJET1000 | DAEWOO | 15110.87714 |
| XY1234 | 323 | MAZDA | E580-14-100A/E301-14-100 |
| XY1249 | 3406 | Caterpillar | 4N0735 |
| XY1250 | 3408 | Caterpillar | 8N8734 |
| XY1251 | 6BT | CUMMINS | 4897481 |
| XY1252 | T6-354Â F4Â TURBC | PERKINS | 37536590-14 |
| XY1253 | 6.354Â F4 | PERKINS | 37536590-12 |
| XY1254 | 6.354Â F2 | PERKINS | 37572780 |
| XY1255 | Â  | TOYOTA | 15100-11050 |
| XY1256 | Â  | TOYOTA | 15100-11110 |
| XY1257 | Â  | NISSAN | 13500-53Y00 |
| XY1258 | DN14-1 | MITSUBISHI | Â  |
| | | | |
| --- | --- | --- | --- |
| Item | Engine Model | Part Name | OEM |
| 1 | V.W./GOLF | OILÂ PUMP | 027115105C |
| 2 | V.W./AUDI | OILÂ PUMP | 021115105B |
| 3 | V.W./A4 | OILÂ PUMP | 06A115105B |
| 4 | DAEWOO/CIELO | OILÂ PUMP | 90412744 |
| 5 | NISSAN/Â Z24 | OILÂ PUMP | 15010-V0300 |
| 6 | V.W./Â JP | OILÂ PUMP | 074115105A |
| 7 | V.W. | OILÂ PUMP | 041115105 |
| 8 | V.W./Â AUDI | OILÂ PUMP | 026115105A |
| 9 | V.W./A2 | OILÂ PUMP | 030115105N |
| 10 | V.W. | OILÂ PUMP | 111115107BK |
| 11 | V.W. | OILÂ PUMP | 111115107BKHD |
| 12 | NISSAN/Â SUNNY | OILÂ PUMP | 13500-53Y00 |
 We supply V.W. Oil pump for Jetta, Audi, Skoda, Golf, Passat, Polo, Bento, Vanagon, Coupe,Santana...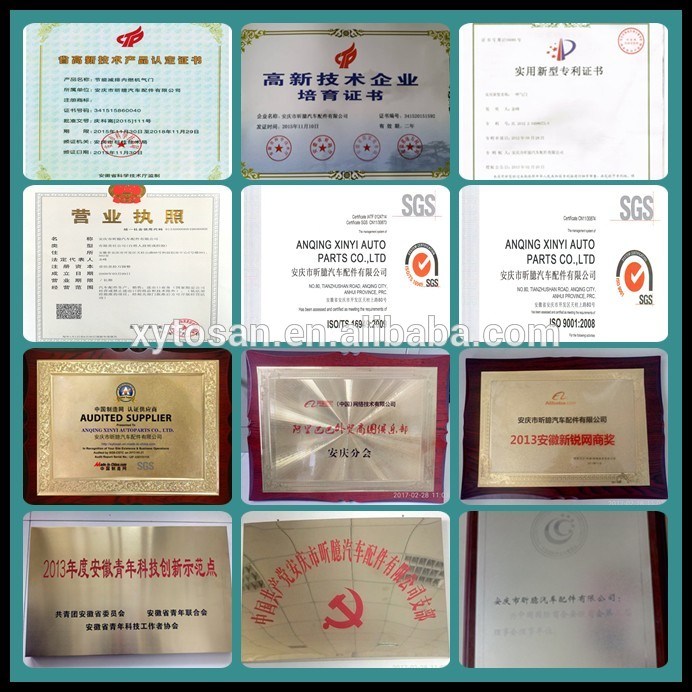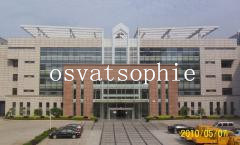 Corporation Information: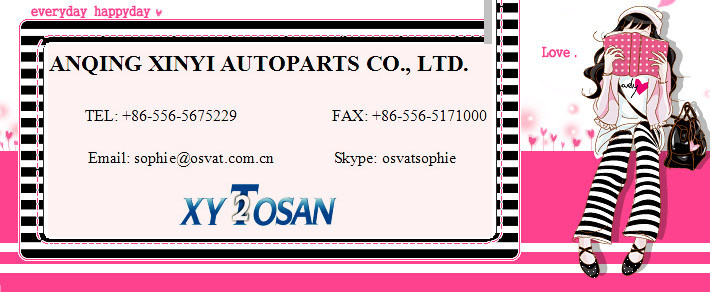 Remote Control Grab,Wireless Remote Control Grab,Orange-Peel Grab

Crane,Grab,Bridge Crane Co., Ltd. , http://www.nscranes.com