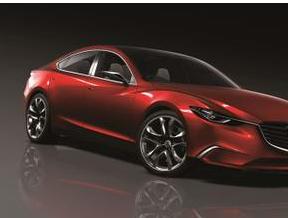 Recently, the China Insurance Industry Association and the China Automobile Maintenance Association jointly issued the "zero-to-all ratio" of domestic common models (the ratio of the sum of the price of all vehicle parts and the price of the entire vehicle), and disclosed for the first time the "entire whole" of 18 common models. ratio". The data shows that many domestic auto parts and accessories prices are ridiculously expensive. The total price of a Mercedes-Benz vehicle spare parts is actually more than 12 times the whole vehicle price. Experts pointed out that the institutional deficiencies in China's auto market management have led to the emergence of monopoly harm, and regulatory authorities can no longer ignore them.

The "zero-to-zero ratio" coefficient of the car is abnormally high

Affordable, unrepairable, is the long-term personal experience of most car owners in China.

The data shows that the "zero-to-zero" coefficient of some domestic models is astounding.

Such as the Beijing Mercedes-Benz C-class W204 models, the coefficient up to 1273%, the most popular understanding is that in China to replace the cost of all the car accessories, you can buy more than 12 new cars. In addition to the luxury brands, Toyota, which holds a huge amount of cars in China, has achieved 720.28% of its model Yaris; the rest of the surveyed models have a "zero-to-zero ratio" coefficient of more than 400%, and only a few are below 300%.

Feng Jun, dean of the China Insurance Institute for Automotive Technology, said: "In the foreign research data, about 300% of the zero-to-none ratio is the most common. 600%, 700% of such high data is obviously unreasonable, especially foreign cars. Companies are pushing up spare parts pricing in order to make huge profits."

System defects lead to the formation of monopoly

Jia Xinguang, executive director of the China Automobile Dealers Association, said that the "Implementation Measures for Automobile Brand Sales Management", which was implemented in 2005, stipulated that: "Auto brand dealers should engage in auto brand sales, after-sales service, and parts supply activities within the scope authorized by automobile suppliers. "Jia Xinguang believes that under this framework, automakers and sellers have controlled maintenance and spare parts supply, and the phenomenon of high prices has naturally occurred.

Guo Yong, the commercial information center of the Asian Games Village Automobile Exchange Market, frankly stated that the "zero-to-zero ratio" coefficient of China's autos is extremely high, reflecting a "service monopoly" authorized by the system. This is a monopoly system composed of automobile manufacturers and sellers. This kind of monopoly system rules out the production and sale of some reasonable parts in society.

● Xinhua Times Review

When did you put out antitrust?

China, as the world's largest auto market and after-sales service market, is suspected of monopolistic profits and this "disease" has long eroded the interests of millions of consumers.

The irrational phenomena that infringe upon consumers' legitimate rights and interests clearly exist in the market, and once again corroborate the existing industry management regulations, they have not met the market reality seriously, and have even become a "shield" for certain companies to extract huge profits.

Despite continuous market complaints and frequent media exposure, relevant industry authorities and anti-monopoly regulators have only stated that they "need to investigate" and "need to study". However, they have not yet delayed the following, and still let the auto market continue to slide according to the original "inertia".

The current model of China's after-sales service and spare parts sales has long been banned in Europe, and many auto manufacturers have paid a terrible price for monopolistic behavior.

If you are suspected of monopolization, you must investigate; if you believe in monopolization, you must punish it; if there are loopholes in the system, you must change it; if the stipulation is unreasonable, it must be abolished. It is expected that the anti-monopoly department will "take shots when it's taken" and consumers' fairness will make the market play a decisive role.




LINA Extrusion Pelletizer

Most of the polymer must be kneaded and then granulated before it is made into a final product. Sorted by pelletizing ways, LINA rubber & plastic granulator can be divided into four categories: 1. Hot-cutting and air-cooling pelletizing method. 2. Under-water granulating method. 3. Water-strand extrusion method. 4. Water-ring granulation method. LINA pelletizer can meet the granulation needs of high-viscosity and low viscosity rubber and plastic materials, as well as some new materials and chemical additives

LINA Water Ring Pelletizing Machine

LINA water ring granulator is actually die surface hot cutting and water cooling pelletizing line, whose cooling method is different with LINA hot cutting granulation line. Particles cut by rotary blade are taken by a water flow, but the water does contact with the die surface. The pelletizing method of water ring granulating is suitable for rubber and plastic polymers like EVA, HDPE and so on.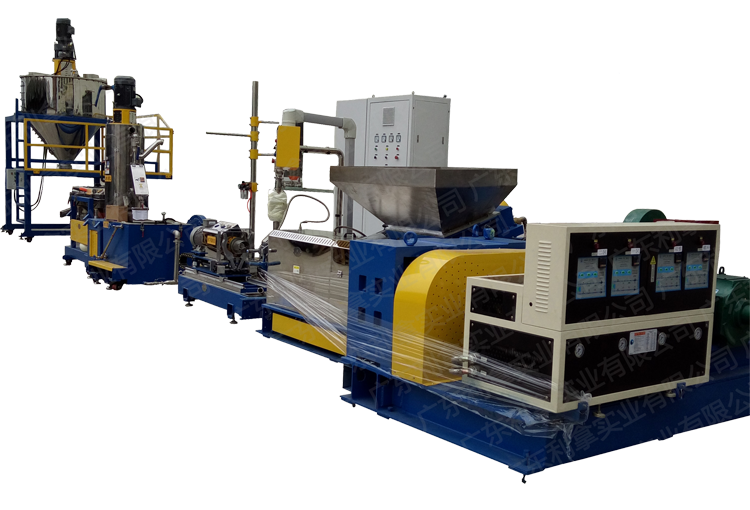 Advantage of LINA Pelletizing Line

1. The unit has the whole unit process chain, sound and light failure alarm and fast lock fault point and other control functions. All parts that are in contact with the material are made of stainless steel.

2. High accuracy of temperature control system to ensure the temperature sensitivity of the material.

3. It adopts the drop type separating method after cutting process, to avoid Particle agglomeration and ensure particle cooling.

4. Feeding system of the pressing machine adopts heater and reversing device to solve problem of power outage, material crash and cleaning.

5. Especially, the barrel and die head adopts advanced foreign techniques to ensure and control the dangerous occurred when the pressure is uncontrollable. The honeycomb filter plate is easy to clean and quickly change the mesh and the die head t easy to leak.

6. The hoist adopts automatic return technology to ensure the working efficiency.

7. The technological combination of dual-pull forced feeder and single screw not only meet the high requirement of secondary continuous mixing, but also solve the problem of time and power consuming of traditional working process.

Specifications of LINA Extrusion Granulating Line
Name

Mode

Capacity of Kneader

Screw length to diameter ratio

Screw diameter

Dimension

LINA Extrusion Pelletizing Line

LN-10/70

10L

12:01

70mm

2200*1000*1150

LN-10/75

10L

12:01

75mm

2650*1100*1250

LN-35/100

35L

12:01

100mm

3800*1090*1690

LN-55/120

55L

12:01

120mm

3800*1090*1690

LN-75/135

75L

12:01

135mm

3850*2350*3280

LN-110/150

110L

12:01

150mm

5100*2000*1500

LN-110/165

110L

12:01

165mm

5100*2000*1500



Water Ring Extrusion Pelletizer

Water Ring Extruder,Water Ring Pelletizer,Water Ring Pelletizing Line,Water Ring Granulator Production Line

LINA Machinery Industrial Co.,Ltd , http://www.linakneader.com