Model NO.: LM338

Cord Material: Steel Wire

Inner Tube: Inner Tube

Customized: Non-Customized

Condition: New

Tread Depth: 15.0mm

Size 1: 295/80r22.5/18

Size 2: 11r22.5

Size 3: 11r24.5

Load Index/Speed 1: 148/145m

Load Index/Speed 2: 149/146m

Load Index/Speed 3: 152/149m

Tire Brand: Longmarch

Company: Shcooper

Quality Assurance: Whole Life Cycle

Trademark: LONGMARCH

Transport Package: as Per Your Request

Specification: DOT, E4, GSO

Origin: Chaoyang City, Liaoning Province

HS Code: 401120

LONGMARCH Tubeless Trailer Tyre (LM338)

LONGMARCH tires are manufactured by the first all-steel radial tire production facility in China, with the technical support of Dunlop, UK. The machines that manufacture LONGMARCH tires are imported from Germany, Holland and Japan.

LONGMARCH tires have been specially designed to keep up with market trends in terms of performance, tread designs and reliability. 

LONGMARCH tires are manufactured under stringent quality control systems accredited with ISO/TS 16949:2002 adn ISO 9001:2000. All tires are approved by the United States Department of Transportation (DOT) and also carry approval under the ECE certification (Emark). All LONGMARCH tires display both of these marks. 

Each LONGMARCH tire is acceptable for shipment only after it has passed inspection by both the naked eye and full-tire X-RAY. Customers have the satisfaction of knowing that each LONGMARCH tire they sell or ride-on has been individually tested and checked, inside and out, before being shipped. 

LONGMARCH tires are exported to over 70 countries around the globe. Major markets that utilize LONGMARCH tires are North, Central and South America, the Middle East, Africa and South East Asia.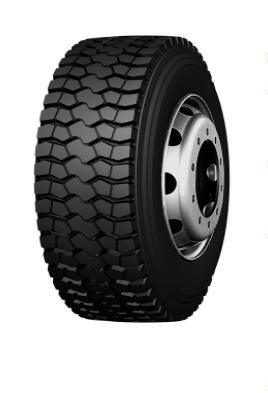 For our LONGMARCH/ROADLUX TBR tires, we have optimized the tread design with unique low heat and wear resisting rubber formulation to ensure long service life of the tire during high speed running. Enhanced rim design provides excellent lasting performance. Tread patterns have good anti-skidding ability and self-cleaning ability.

 

When you buy my LONGMARCH/ROADLUX truck tires, you will get not only high quality tires, you can also get tire-end-user's trust and your own success in tire business. You will gain long-term profits in your local tire markets. Choosing my LONGMARCH tires means choosing a successful life of yourself and your business partners.

 
NO.
SIZEÂ 
PATTERN
1
7.00R16LT
R166
R511
2
7.50R16LT
R105
R166
R306
R519
3
8.25R16LT
R166
R519
4
235/85R16
R126
5
8.25R20
R228
R238
6
9.00R20
R210
7
10.00R20
R115
R210
R219
R268
R306
R511
R518
8
11.00R20
R115
R210
R219
R256
R268
R309
R511
9
11.00R22
R216
R326
10
12.00R20
R201
R219
R268
R301
R307
R309
R511
R529
11
12.00R24
R201
R256
R305
12
215/75R17.5
R216
R508
13
235/75R17.5
R216
R508
14
8R19.5
R216
15
435/50R19.5
R168
16
385/55R19.5
R168
17
225/70R19.5
R216
R508
18
245/70R19.5
R216
R508
R509
19
265/70R19.5
R216
R508
20
285/70R19.5
R216
R508
21
9R22.5
R115
22
10R22.5
R118
23
11R22.5
R110
R115
R116
R120
R210
R211
R216
R218
R305
R516
R518
R519
R528
24
12R22.5
R115
R216
R302
R306
R326
R519
25
13R22.5
R117
R201
R216
R301
R328
R519
26
385/55R22.5
R168
27
295/60R22.5
R216
R326
28
315/60R22.5
R117
R326
29
385/65R22.5
R128
R526
30
425/65R22.5
R128
R526
31
255/70R22.5
R120
R216
32
275/70R22.5
R116
R216
R326
33
315/70R22.5
R117
R326
34
295/75R22.5
R116
R120
R216
R516
R518
35
275/80R22.5
R216
36
295/80R22.5
R110
R115
R210
R216
R302
R511
37
315/80R22.5
R115
R201
R216
38
11R24.5
R110
R116
R120
R210
R211
R216
R306
R516
R518
R528
39
285/75R24.5
R116
R120
R216
R516
R518
For more details, please contact me:

Jerry Lee

TEL.: 0086-21-68591233

MOB.: 0086-18221636116

Shanghai Cooper International Trading Co., Ltd.

Jinan JF Co., Ltd , https://www.jfsinotruk.com