Project of Comprehensive Building and Processing Workshop of Hunan Xingsha Machine Equipment Co., Ltd. (2011-2013, 70 million)

Project Name: Hunan Xingsha Machine Equipment Co., Ltd. Complex Building and Processing Plant Project Area: Ningxiang County, Hunan Province Progress: Project Approval Verification Construction Period: 2011-2013 Major Equipment: Tower Crane, Excavator, Valve Components, Paints, building materials, exterior wall decoration materials, door and window glass, sanitary ware, elevators, steel structures, low-voltage electrical appliances, construction electrical appliances, sanitary ware, and ceramic products.

Project Description:

The project is located in Enhe Pioneering Park, Jinzhou New District, Ningxiang County. It has a comprehensive building and machining workshop with a total area of ​​15,717.83m2 and a total construction area of ​​1,3644.9m2. The construction includes production workshops, canteens, offices, shift dormitories and others. Auxiliary facilities and so on.

Construction Unit: Hunan Xingsha Machine Tool Equipment Co., Ltd. Postal address: No. 18, North Australia Road, Jinzhou New District, Ningxiang Postcode: 410600
Contact: Mr. Xiao Tel

Design Unit: China International Engineering Design & Research Institute Co., Ltd. Postal address: No. 18 Minshan Road, Changsha County Postcode: 410100
Contact: Telephone

Related Developments: Tower Crane Infrastructure Project

Gas and low viscosity liquid mixer features simple structure, no rotating components, small maintenance and low energy consumption.This kind of mixing machinery can be divided into four types: air mixing, pipe mixing, jet mixing and forced circulation mixing.
The accessories of the mixer are mainly made of wear-resistant alloy, including high-speed spatula, fin, wear-resistant lining, mixing arm, spatula, planetary spatula, spatula, stirrer, and harrow
Mixing machines with medium and high viscosity liquids and pastes generally have strong shearing action.
Thermoplastic material mixing machinery is mainly used to mix thermoplastic materials (such as rubber and plastics) with additives.Mixing machinery for powder and granular solid materials is usually operated intermittently, including mixing and grinding machinery such as roller mill.
The moving parts of the mechanical stirrer also shear the liquid while rotating. The liquid is also sheared when it flows through the wall of the machine and various fixed members installed in the container. These shearing action will cause a lot of local eddy current diffusion.
For liquids with different densities, different components, and each other, the shear action and strong turbulent motion produced by agitation shred the denser liquid into small droplets and dispersed them evenly into the main liquid.
Common types of mixer:
Common mixers are: plough blade mixer, screw mixer, gravity-free mixer, V type mixer, double spiral cone mixer, high and low speed liquid mixer, planetary power mixer, etc.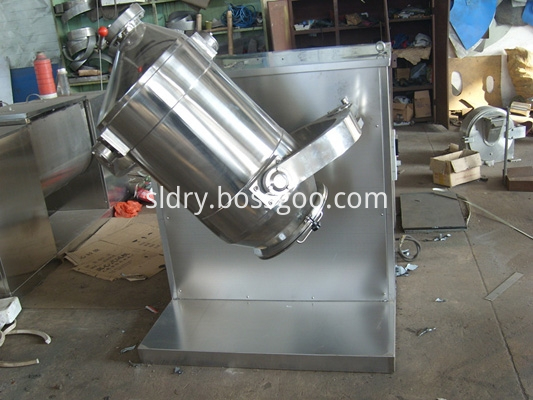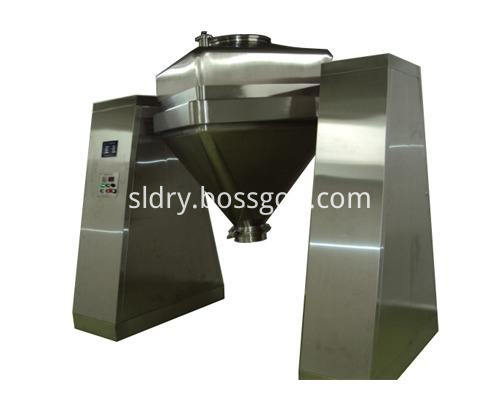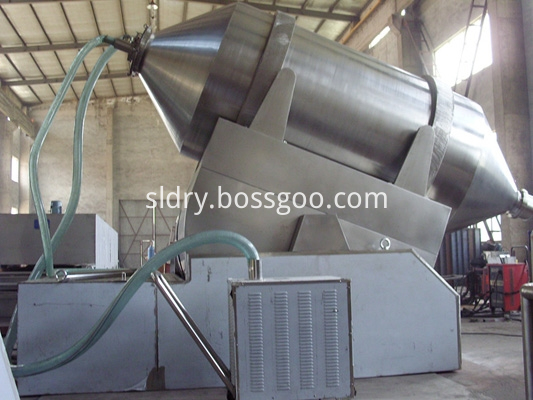 Mixing Drying Series,Rotary Drying Equipment,Mixed Mortar Drying Equipment,Mixing Plant Drying Equipment

Changzhou Su Li drying equipment Co., Ltd. , http://www.sldrying.com