In recent years, the replacement of manual transmissions with automatic transmission technology has become a trend in the fire and emergency rescue vehicle industry. More and more fleet operators tend to choose safety and efficiency. Under the full pressure and dangerous operating conditions, the safety features of fully automatic transmissions are very beneficial to drivers, passengers and pedestrians. Allison offers a wide range of fully automated transmission products for all types of emergency vehicles and is displayed at RETTmobil.

In Germany, many emergency vehicles are equipped with Allison fully automatic gearboxes. The ambulance, fire fighting, and command vehicles are equipped with Allison 1000 Series transmissions, while their Series 3000 and 4000 Series transmissions are suitable for special vehicles such as turntable ladders, cranes, and pump fire engines. Due to the reputation for reliability, durability, and power performance of Allison transmissions, most OEMs have introduced full-vehicle products with Allison transmissions.

Allison can increase vehicle acceleration by 35%

The fire-fighting rescue action is a must-go, and Allison's ContinuousPowerTechnologyTM (Uninterrupted Power Technology) delivers uninterrupted engine power to the drive wheels. Compared to vehicles equipped with other transmissions, Allison automatic transmissions can increase the acceleration performance of fire vehicles by 35%, thereby reducing vehicle travel time. The Allison Transmission is not only easy to operate, requires no time-consuming training, and the driver can focus on road conditions. At the same time, the automatic transmission provides the vehicle with obvious performance advantages, which can overcome the influence of the terrain and improve its response speed at critical moments.

Manipulation convenient

<br> <br> Allison latest fifth-generation electronic control system provides the optimal gear-shifting strategy specifically for emergency service vehicles. The two built-in PTO interface devices are flexibly connected to the vehicle, which not only simplifies the installation procedure, but also maximizes the performance of the main equipment such as pumps, winches, and lifting equipment. In addition, an optional integrated retarder assists vehicle braking.

Allison automatic transmission adopts hydraulic torque converter instead of dry clutch, which avoids the expensive cost of clutch repair and replacement, and enables emergency vehicles to have higher availability and lower maintenance costs.

The US military in Germany was very satisfied with Allison products. In 2013, they purchased 3 fire engines equipped with Allison transmissions. To date, a total of 52 fire-fighting vehicles equipped with Allison transmissions have been operating in this fleet, including ladder trucks, pump fire engines and heavy emergency vehicles.

Power Company adopts various special glue stock made in USA and Germany to manufacture industrial robber rollers. For printing industry, there are alcohol plate moisturizing Rubber Roller, UV inker, rubber roller transmitting and sparing ink. For plastic, composite membrane, textile, printing, tin plate printing, food, wood, hollow glass and deep processing of iron and steel, we provide special purpose glue stock with unique performance of high temperature resistance, acid and alkali resistance, organic solution resistance and abrasion resistance.

With the attitude of being professional and sincere, Power Company produces high-quality Rubber Rollers closely following sci-tech requirement of the times. You can be assured that each product is of reliable quality, for we are extremely strict with the production processing of rubber roller. Various working procedures have been added to ensure most reliable quality.

With the tenet of quality first, clients the highest, Power Company provides to you all-round services of rubber rollers, e.g., re-rubbering of shabby rubber rollers, mapping and manufacture of new base gum and corollary services for equipment manufacturers.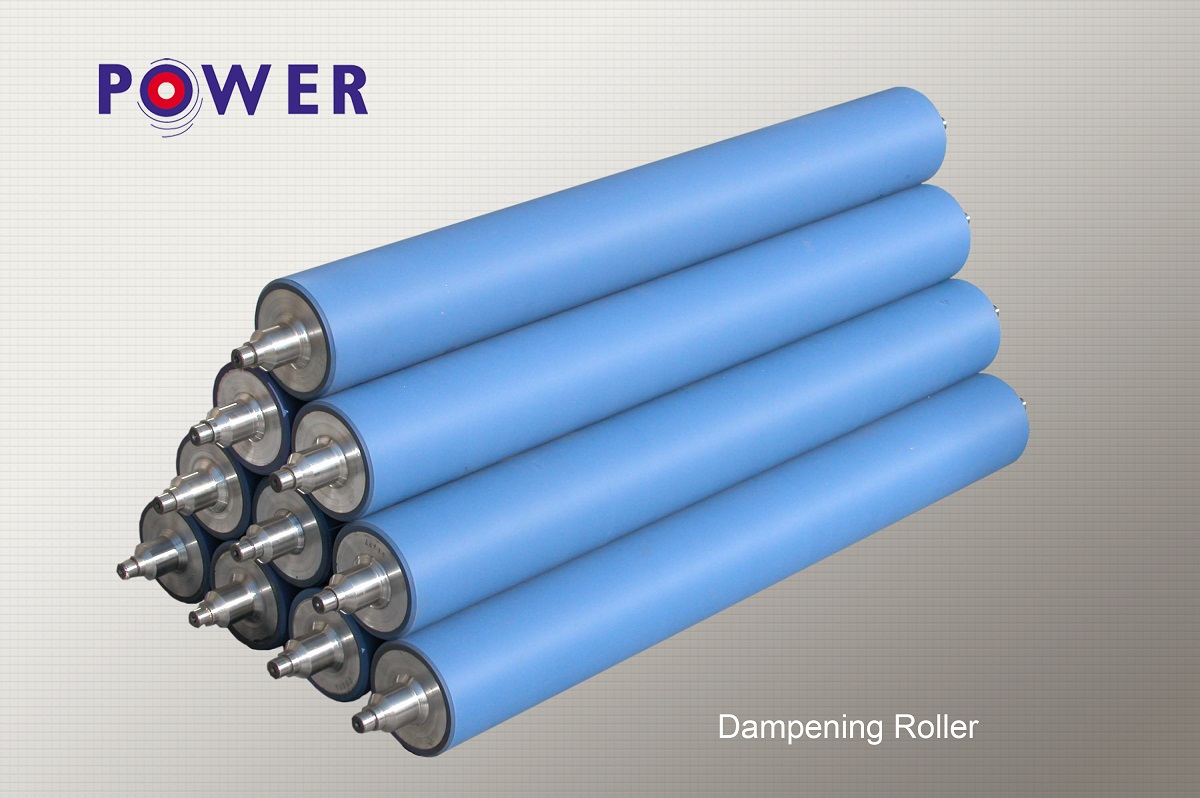 Special Rubber Roller,Special Design Rubber Roller ,Special Pu Rubber Roller,Special Rubber Coated Roller

Jinan Power Rubber Roller Equipment Co., Ltd. , http://www.powerrubberroller.com