Agricultural products, aquatic products, dairy products, frozen foods, etc. These foods that play an important role in people's daily lives have a common characteristic that they need to be kept fresh. From the food production link to the processing, storage, transportation, sales, and finally to the consumer's table, refrigeration technology is needed to ensure the freshness and safety of food. Our country has a large population and high consumption. If we do not work hard under the cold chain, people's interests cannot be guaranteed.

This is true in the food industry. Medical and health care, ecological environment, and scientific research are also the same. They are closely related to people's daily lives. If one of them is neglected in the cold chain, the damage caused will not be able to return if it is not immediate. Just think, what are the consequences of the lack of vaccines and medicines on the cold chain? Bacteria and viruses will no longer be frozen. What will be the impact on the ecological environment, living environment, and even human health? You can already imagine the shadows that these assumptions bring.

The cold chain industry started late in China, coupled with problems such as insufficient equipment, weak awareness, and weak supervision, which hindered the development of cold chain systems. According to the data, at present, approximately 90% of meat, 80% of aquatic products, and large quantities of milk and soy products in China are basically shipped without a cold chain guarantee. In addition, relevant departments estimate that because of the backwardness of the harvesting and circulation facilities of fruits and vegetables in China, the annual national fruit corruption is nearly 12 million tons and vegetables are 130 million tons. Calculated at one dollar per kilogram, the economic losses exceed 100 billion yuan.

In the face of such data, people are worried that enterprises are worried that the country is also strengthening regulation of food cold chain logistics, and the cold chain industry is embarking on the development track. In the process of the development of the cold chain industry, there are many problems that need to be resolved, and the fundamental solution is to understand the problem.

From a "cold" point of view, refrigerated trucks, cold storage, and refrigerated containers are key equipment. These equipments are the material basis for materials processing, refrigeration, transportation, and sales. Without this material basis, the cold chain industry will not be able to speak. The equipment is concerned with factors such as quality, technology, and scope of application. The reliance of cold storage equipment on foreign brands is relatively serious in the early days. After all, the overseas development of the cold-chain logistics industry has become more mature. We can only develop and own ourselves in continuous learning and learning. Brand and technology.

In the last two or three years, domestic brands have played an amazing potential, and domestic companies represented by Gree have made strong noise in the cold chain market and have achieved remarkable results. Recently, Gree's own research and development of China's first high-profile container air conditioner debut. According to reports, the container air conditioner is a mechanical refrigeration unit specially designed for the refrigerated transport of containers. The unit's operating temperature range is -30°C to +60°C. The entire machine is tested by dropping, jarring, stacking, etc. The development planning of cold chain logistics in normal working countries under poor transportation conditions will make our refrigerated truck market usher in a new round of development opportunities.

It is understood that during the "12th Five-Year Plan" period, China will build a number of cross-regional cold chain logistics distribution centers with high efficiency, large scale, and new technologies, and cultivate cold chain logistics leaders with relatively strong international competitiveness. The advanced cold chain logistics service system for agricultural and sideline products with advanced facilities, up-and-down connections, complete functions, standardized management and sound standards.

At the same time, the State requires that, by 2015, the cold chain circulation ratios of fruits and vegetables, meat and aquatic products should be increased from the present 5%, 15%, and 23% to 20%, 30%, and 36% respectively, basically doubling their growth. In addition, the refrigerated transport rate of fruits, vegetables, meat, and aquatic products increased from 15%, 30%, and 40% to 30%, 50%, and 65%, respectively.

Refrigerated trucks welcome market opportunities Cold chain logistics refers to the fact that fresh agricultural and sideline products such as meat, poultry, aquatic products, vegetables, fruits, etc. are harvested from the place of production, and they are always in a low temperature control environment during product processing, storage, transportation, and retail sales. A special supply chain system that guarantees product quality and quality safety, reduces wear, and prevents contamination.

According to statistics, at present, there are more than 2,500 meat food factories in China with an annual output of more than 10 million tons and an annual output of 56 million tons of meat; more than 2,000 quick-frozen food factories have an annual output of more than 8.5 million tons; and more than 1,000 cold drink companies. The annual output is over 10 million tons; there are more than 1,500 dairy products enterprises and the annual output is 8 million tons; in addition there are 41.2 million tons of aquatic products every year.

"These refrigerated foods with a total volume of more than 150 billion tons need to be transported, and the loss caused by cold chain waste due to insufficient transport volume is equivalent to a GDP growth of 2%." A staff member of the China Logistics Industry Association told China United Daily News "" Cold chain logistics service system is very necessary.

Compared with developed countries, there is still a large gap between China's cold chain circulation rate. It is understood that in Europe and the United States and other developed countries, the cold chain circulation rate of meat and poultry has reached 100%, and fruit is above 95%, while the cold chain circulation rate of meat, poultry and fruits in China is only 15% and 5%. According to data released by China Cold Chain Industry Network, about 1/4 of the fruits and 1/3 of vegetables in China are rotted, deteriorated and damaged during transit transportation and storage, and the value is as high as 75 billion yuan.

"The refrigerated trucks in China only account for 0.3% of the road freight vehicles, which is an important reason for the low cold chain circulation rate." The relevant person of Dongfeng Commercial Vehicle told the "China United Daily" that the average number of 500 people in the United States is one. Refrigerated vehicles, and China's average of 30,000 people have a refrigerated truck, the refrigerated truck's possession of only 40,000 to 50,000 vehicles.

"In the 12th Five-Year Plan period, the country has improved its cold chain circulation rate and refrigerated transport rate. This will provide opportunities for the slow-moving refrigerated truck companies," said the above-mentioned sources.

More fierce market competition At present, the domestic refrigerated truck market is dominated by several old companies, such as Xiagong Chusheng (Hubei) Special Vehicle Manufacturing Co., Ltd., CIMC Vehicles (Shandong) Co., Ltd., Zhenjiang Feichi Automobile Group Co., Ltd., and Henan Ice Bear Refrigerator Truck Co., Ltd. etc. These companies have more than 10 years of experience in production and sales. The production and sales volume of each company is between 2,000 and 3,000 vehicles, and the total sales volume accounts for about 70% of the refrigerated market.

The state's emphasis on the refrigerated truck market has enabled these old refrigerated truck companies to accelerate the pace of capacity expansion. It is understood that Henan Ice Bear Refrigerator Truck Co., Ltd. has increased the production capacity of its old production base in Minquan County, Henan, from 3,000 to 4,000 vehicles to 5,000 to 6,000 vehicles. At the same time, in order to improve the sales layout of North and South and reduce transportation costs, a refrigerated truck company was established in Shanghai. The capacity of the new base is 3,000 to 5,000 vehicles.

IKIA Bicycle Hub

IKIA bike hubs have a strong materials . OEM and ODM orders can be accepted to our production . Also can supply good sample to testing .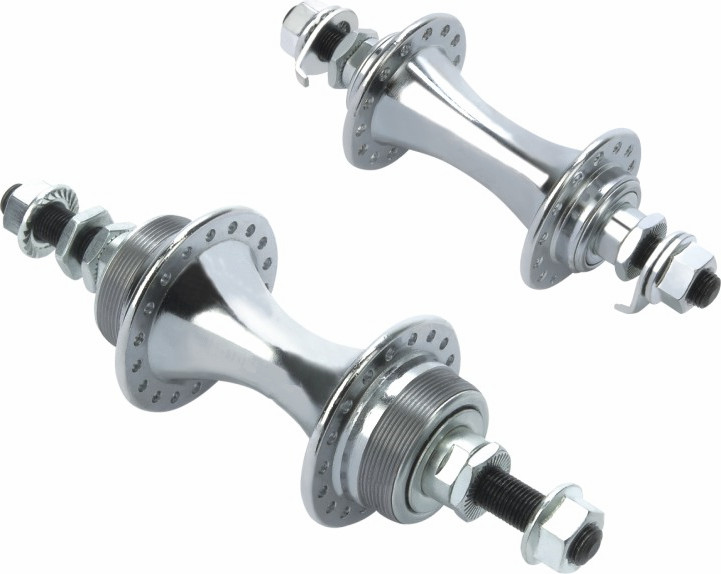 Details:
Fristly ,we can supply :




1>. All kinds of bike hubs, Such as,front hub, rear hub.
2>. All kinds of holes' bicycle hubs, Such as, 32H, 36H, 40H, 68H etc.
3>. All kinds of materials' Bicycle Pump,Such as, steel, aluminium alloy.
4>. All kinds of surface finished bike hubs, Such as, CP, ED, UCP, color etc.
5>. All kinds of packages, Such as, Bubble bag, Polybag, Paper bag, Bubble bag with card, Polybag with card, Nylon bag, Then carton, Carton+woven bag etc.

Secondly, we can supply all kinds Preferential Tariff Certificate of Origin, Such as, FORM E, FORM F, FTA etc.

Thirdly,We have CE, ISO9001:2008.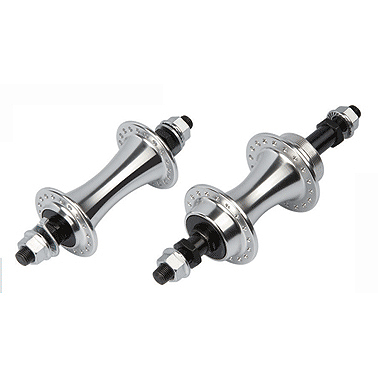 Finally, Any OEM and ODM are acceptable and realizable

Bike Hub,Bike Front Hub,Bike Rear Hub,Steel Bike Hub

Hebei YIJIASHUN Trading Co.,Ltd , http://www.ikiabicycle.com