With the increasingly hot private car market, car fittings and accessories have become hot spots in the market. Some online shopping malls have begun to aggressively invest in the auto parts market because of the overlapping positioning of major customer groups and the new generation of private car consumers. Moreover, these "new military" of the auto parts industry also have a set of prices, types, professional shopping guides, and use of services.

In recent days, the popularity of the automotive equipment and accessories market seems to be no less than the entire vehicle market. "Smell and Sensitive" online stores, including some of the well-known online stores that have already implemented cash on delivery in Tianjin, have all entered the field, and even some automotive equipment, accessories, audio, repair spare parts, etc. have become a lot of shopping sites. The main push product. It is understood that online merchants selling auto parts are mainly due to the relative overlap between their target customers and the auto market. A survey shows that among the active consumers of online shopping, the number of people aged between 25 and 35 is close to 70%. This group of people is just the main customer of the economy family car. Therefore, the online shopping mall can seize this opportunity and it can be considered as Logically. It is also understood that these "new troops" newly added to the auto parts industry are not inferior in terms of source organization, promotion methods, brand promotion and even "creating demand". Taking an example of a well-known online store that originally had good sales performances in books, audio-visual products, IT digital products, daily necessities, etc., they imported an imported brand of automobile equipment that not only excels in quality, but also includes interior ornaments and vehicles. With refrigerators, navigation instruments, car perfumes, Bluetooth wireless headsets and other types and types of accessories are particularly complete, the price is relatively modest, coupled with the website's graphic and promotional and "the promotion of international market demand," the results are indeed good. At the same time, another advantage of online stores selling auto parts is the combination of promotional tools. For example, to enjoy a certain amount of free shipping fee, discounted membership points, etc., together with other products on the same website, are all their usual tricks.

However, some of the traditional auto parts stores interviewed also said that selling accessories online also has certain limitations. For example, some of the accessories that require professional installation or higher value, more customers are still willing to choose face-to-face regular consumption. Of course, the gradual rise of online auto parts consumption is also a product of the rapid growth of the entire auto industry, and will certainly become a new choice for consumers.

4X2 Trailer Truck or Tractor is not very large in vehicle loading, but its speed is very fast. Therefore, when the demand for timeliness is high, 4x2 Tractor or Trailer Truck is the best choice for many express companies. Shacman 4x2 Trailer Truck with proper weight, proper load, fast speed, is your best choice.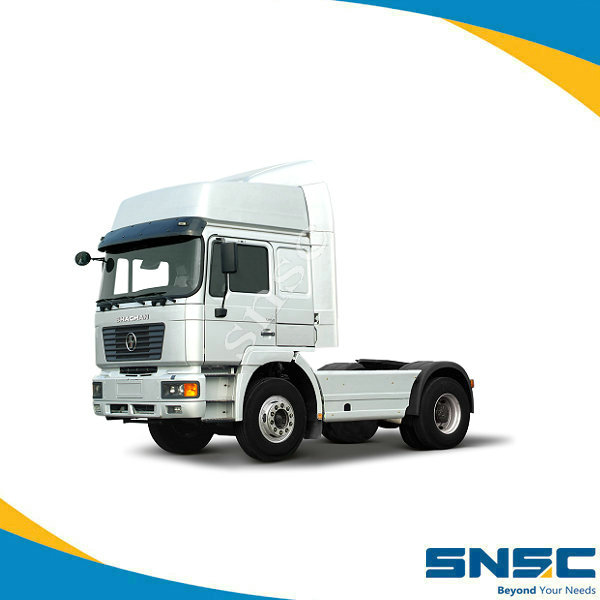 4x2 Trailer Truck

4X2 Trailer Truck,Truck Towing Trailer,Commercial Truck Trailers,Truck Head Full Trailer

Jinan Shine International Trade Co.,Ltd , https://www.snsctruck.com