The China Machinery Industry Federation recently organized a 6500 MVA impact generator identification meeting in Xi'an. The experts agreed that the main performance indicators of the 6500 MVA impact generator independently developed by Harbin Electric Machinery Co., Ltd. have reached the international leading level of similar products, and it is recommended that Harbin Electric further summarize the various innovations achieved and promote the application. .

The appraisal committee believes that this impact generator is the core equipment of the high current test system. The design and production are difficult and the technical content is high.

In 1987, the former Ministry of Machinery Industry urgently needed a three-phase outlet short-circuit capacity of 6,500 MVA for the development of China's electrical appliance manufacturing industry. Since China has not produced such products, it is intended to be imported for emergency needs. In the technology introduction negotiations, foreign companies believe that China's motor design and manufacturing technology is low, so the price in cooperative production is as high as nearly 10 million US dollars, and its technology is tightly sealed, and it is also blunt: "You can't design this technology very difficult. High special purpose generator".

At that time, the country had few foreign exchange reserves and was unable to pay for this high foreign exchange, and the country urgently needed such a generator. The leader of Harbin Electric Company believes that the factory has many years of experience in designing and manufacturing conventional generators, has a profound theoretical foundation of electric motors, has the ability to innovate and overcome the technical difficulties. Therefore, it decided to undertake the self-developed 6500 MVA impact generator. Mission to meet the urgent needs of the country.

In 1988, Harbin Electric listed the 6500 MVA impact generator as a major development product project. Organize the development team and appoint the responsible persons of design, process, plan, material supply, production organization, installation, liaison, etc. to carry out work. After careful design and careful construction, the 6500 MVA impact generator successfully completed the design and manufacturing tasks, and was officially put into operation in November 2003.

From November 2003, the 6500 MVA impact generator was put into operation, and the number of short circuits accumulated more than 5,000 times, and the maximum peak current value reached 320 kA. There is no abnormality in the winding fixing structure under repeated impact, which proves that the internal and external fixing and shielding structure of the end winding is excellent in design, firm and reliable, and meets the relevant test standards of IEC and GB. Xi'an High Voltage Electric Apparatus Research Co., Ltd. is very satisfied with the performance of this machine and evaluates: The performance of this generator exceeds the world's largest generator of the KEMA high current test station in the Netherlands.

Rolling Shutter Door Forming Machine With the highest security in rolling fire doors, Rolling Steel Doors, Fire Doors, rolling shutter, offshore rolling doors, offshore rolling fire doors, storm doors, Rolling steel hurricane doors, smoke doors, air-leakage doors, counter shutters, insulated doors, rolling sound doors, and storm shutters. rolling steel doors, rolling steel fire doors, rolling fire shutters, insulated fire doors, rolling steel grilles, are designed for use in industrial, commercial, airports, retail, hotel, institutional, malls and shopping centers. Also designed for warehouses, Dock Doors, distribution outlets, food concession stands, hospitals, store fronts and oil-rig platforms.

Our rolling shutters are custom built for each application with many options for your exact needs.
Rolling Shutter Slats Roll Forming Machine for producing single layer products is consisted of de-coiler, main roll-forming machine, straightening part, PU foam-filled device, cut-to-length tracing cutter, run-out table, etc.

The entire construction of the machine is of steel. The machine is fitted with a number of rolls with forming dies on it, through which a cut strip is passed and in one operation the strip is formed into a desired shape , suitable for making rolling shutters in one insertion. The drive of the machine is by Hobber cut spur gears and the dies rotate in gunmetal bearing having full lubrication arrangement.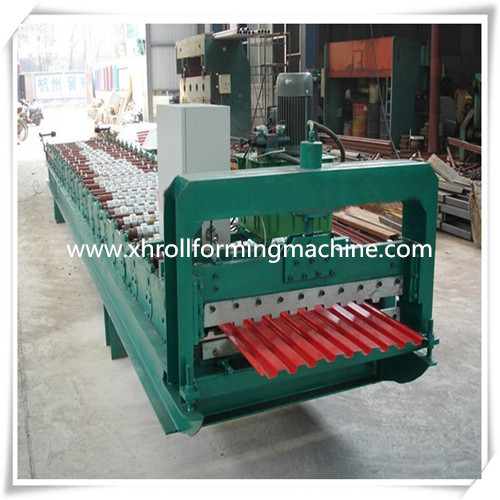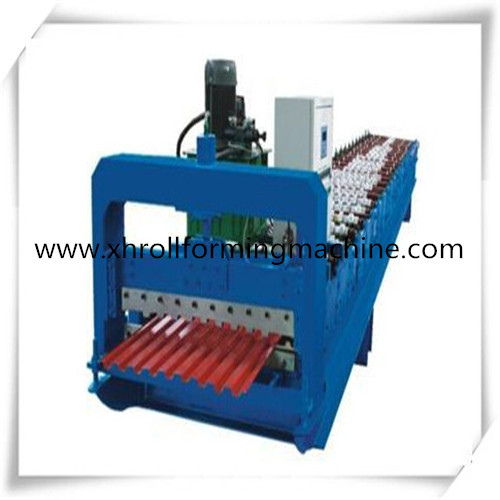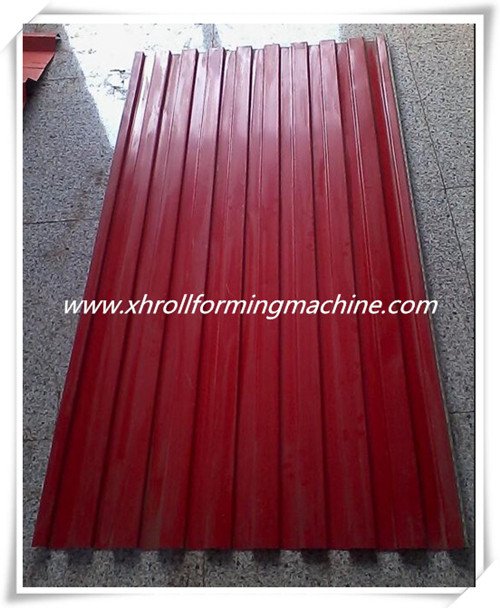 Roller Shutter Door Forming Machine

Roller Shutter Door Forming Machine, Automatic Steel Door Production Line, Roll-Up Door Roll Forming Machine, Roller Shutter Slat Machine

BOTOU XINGHE ROLL FORMING MACHINERY CO.,LTD , http://www.xhrollformingmachine.com