As China progresses, there are more and more places where ambulances are used. It is not only used by hospitals, but also widely used in public places such as large shopping malls, airports, and railway stations. The different purchasers used have different needs, and there are many differences in the configuration and brand chosen. In terms of configuration, we are generally divided into monitoring type and transportation type. If there are more brands, we will use the Benweiwei monitoring ambulance to talk about the basic configuration and classification of the ambulance.

Factory direct hotline Chen Manager and WeChat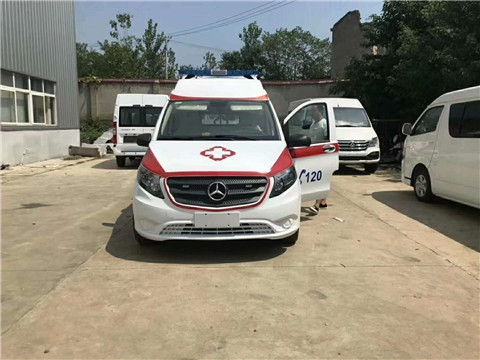 According to the brand, including Transit, Mercedes-Benz, Chase, Jinbei, Toyota, Volkswagen, Teshun, Futian, Dongfeng, etc.:

(1) Transit ambulances include: v348, v362 (transport type/monitoring type) Transit v348 short shaft mid-top gasoline/diesel, v362 mid-shaft mid-top gasoline/diesel, v348 long-axis high-top diesel

(2) Mercedes-Benz ambulances include: Mercedes-Benz Sprinter 315, Sprinter 324, Deterrence 122 (transport type/monitoring type) are all gasoline-type ambulances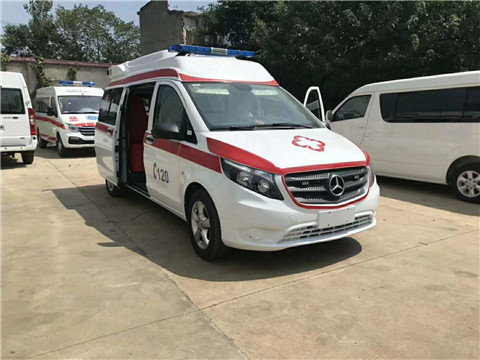 According to the brand, including Transit, Mercedes-Benz, Chase, Jinbei, Toyota, Volkswagen, Teshun, Futian, Dongfeng, etc.:

(3) Chase ambulances include: v80, G10 (transport type / monitoring type) Chase v80 short shaft mid-top diesel ambulance, Chase v80 long shaft mid-top diesel ambulance, Chase v80 long shaft high-top diesel ambulance

(4) Jinbei ambulance includes: high ceiling, sea lion high ceiling, sea lion flat top (transport type / monitoring type)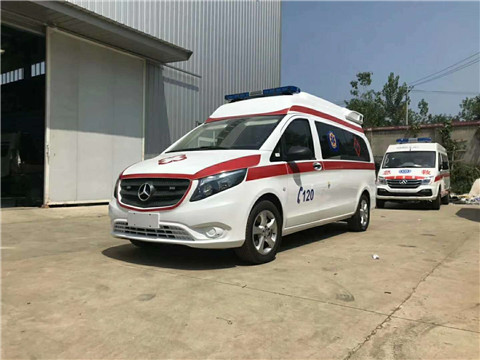 According to the brand, including Transit, Mercedes-Benz, Chase, Jinbei, Toyota, Volkswagen, Teshun, Futian, Dongfeng, etc.:

(5) Toyota includes: Toyota Sea Lion Ambulance (transport type / monitoring type)

(6) Volkswagen includes: Volkswagen t6, Volkswagen t5 (transport type/monitoring type)

Factory direct hotline Chen Manager and WeChat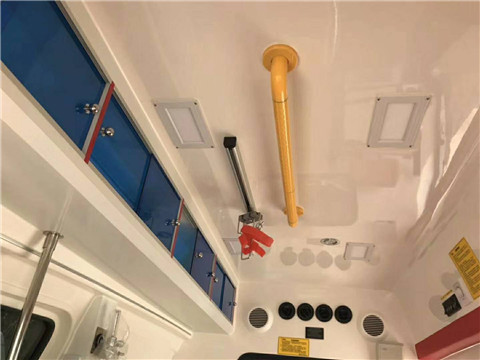 According to the brand, including Transit, Mercedes-Benz, Chase, Jinbei, Toyota, Volkswagen, Teshun, Futian, Dongfeng, etc.:

(7) Teshun includes: long-axis high-top diesel ambulance (transport type/monitoring type)

(8) Futian ambulance includes: Fuan G7 gasoline ambulance (transport type / monitoring type)

(9) Dongfeng ambulance includes: Dongfeng M5 petrol ambulance (transport type / monitoring type)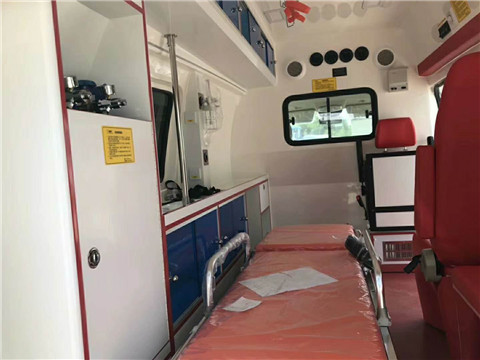 Ambulances are classified into monitoring and transport types by configuration:

The medical ward of the monitoring ambulance mainly consists of: 1. Basic configuration (air conditioning, warm air, warning, sterilization, stretcher, lighting, fire extinguisher); 2. Circuit and electrical appliances (inverter, circuit integration) System, AC protection, independent power supply, emergency start device, external charging, etc.); 3, oxygen circuit and oxygen (10 liters, 20 liters, 40 liters, oxygen road hidden, European standard interface, etc.); 4, medical cabin production (environmental protection Material PVC top, plastic top, FRP integrated molding, US PVC Walker plate, cabinet body adopts integral in-line type; 5, seat part (independent seat, long soft seat, folding seat); First aid assistance (car 220V, 12V power socket, oxygen bus, ventilator port, automatic loading stretcher, sliding infusion stand, infusion lamp, humidification bottle lamp); 7, medical equipment (optional).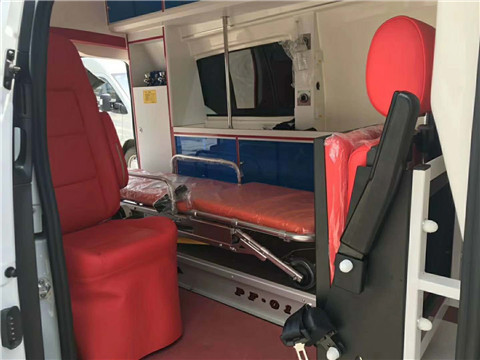 Ambulances are classified into monitoring and transport types by configuration:

Transport transport ambulance configuration: blue strip ambulance; cab warning device; middle partition with sliding window; ambulance appearance and logo; floor cabinet; oxygen cylinder and fixture; 1 UV lamp; 2 infusion hooks; 2 lights; 2 left reclining seats; 1 long side cabinet; rear cabin glass matte; ordinary wheeled stretcher and fixture; blue floor glue; dirt bucket 1 Add one heater unit; install air conditioner.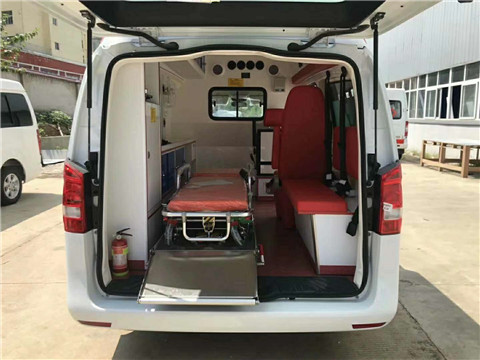 According to the professional standards of the national ambulance QC/T457-1999, ambulances are divided into five types according to their purposes:

(1) Ambulance Command Vehicle: An ambulance with on-site command function for on-site first aid command of large-scale disasters and accidents.

(2) Transporting ambulances: ambulances that have general emergency medical equipment and medicines that can treat injured or injured people on site or during transportation.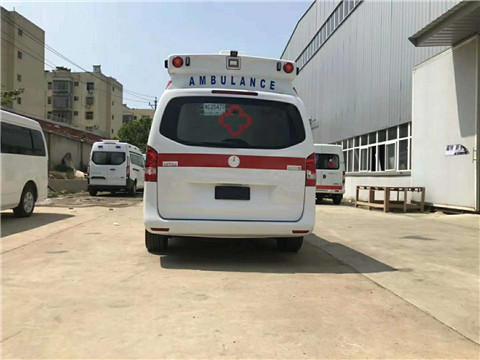 (3) First-aid ambulances: ambulances that have emergency rescue equipment and essential medicines that can rescue critically ill persons on the spot or in transit.


(4) Sanitary and quarantine ambulances: ambulances that have emergency equipment for health and epidemic prevention and can urgently handle the epidemic situation.

(5) Blood transport ambulance: An ambulance with professional equipment for transporting blood and capable of transporting blood to medical and health institutions according to relevant requirements.

Company Name: Chengli Special Purpose Vehicle Co., Ltd.

Company website: http://

Manager Chen of Sales Department and WeChat

Head of Technical Department: 183-7223-0216 Road Manager with WeChat

Manufacturer official QQ: 189659018

Manufacturer's official mailbox number:

Call the phone above to get a 8,000 yuan! Thank you for your patience to read and consult!




1. Fruit Vegetable Crusher can be used for crushing kinds of fruit and vegetable, such as carrot, apple, pineapple, celery, olive etc.

2. Fruit Vegetable Crusher is used before Juice Press Machine, crush the fruit vegetable first, then you can get fruit paste or pulp. Use Hydraulic Cold Press Juicer, can press pure juice out with high juice yield.


We also mainly manufacture: meat processing machines, milk processing machines, egg processing machines, etc. We have years of exporting experiences, sincerely hope for copperation!





Fruit Vegetable Crusher

Olive Crusher,Fruit Vegetable Crusher,Coconut Meat Crusher,Fruit Crusher

Henan Gems Machinery Co.,Ltd , https://www.gemsmachine.com